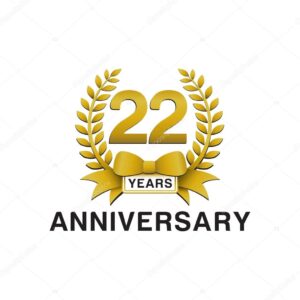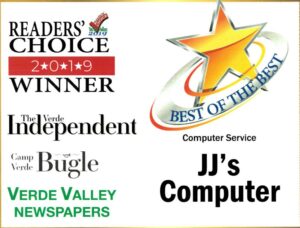 VOTED BEST COMPUTER SERVICE, Sales IN SEDONA & COTTONWOOD since 2002 (Verde Independent & Kudos) almost every year since
VOTED BEST COMPUTER SERVICE IN SEDONA & COTTONWOOD 2002 - 2023 (Verde Independent & Kudos)
Serving Sedona. Cottonwood and Anthem since 2001. We offer all types of computer service and repairs.
We are dedicated in providing quality customer service for both homes and professional businesses.
We provide our customers with updated knowledge of both hardware and software. Through continuous training we can offer the best service.
If you are looking for computer service in Sedona, Cottonwood, Anthem and more.  Look no further. We also offer remote computer service over the internet. Call us.
At JJS Computer Corp., our goal is to always be deserving of your trust!
JJS Computer
Average rating:
3 reviews
Nov 5, 2019
Thank you
Jeff,
Thank you so much for taking time out of your very busy day to stop by and fix the two problems I was experiencing with the new computer.
I hope you know how very much I appreciate the time you spent researching and advising me in selecting the right computer and everything you did to get it set up.
I admire your talent and your patience and your dedication to your customers.

Apr 18, 2019
My Lucky Break
Like many of us I am Computer-dependent but not knowledgeable. We found JJS by luck and have never been disappointed. He takes care of our equipment, answers our questions, and keeps us out of the trouble that we would surely get into.
Aug 29, 2018
Thank you
Jeff,
Just wanted to reach out and let you know how much I appreciated your services on getting my law office back in operation.
An unexpected benefit was the elimination of the problem I had faced (for the past 6 months) where I would suddenly lose my internet connection--this issue completely disappeared after you left!
I will definitely be calling on you in the future for any issues I have and I will recommend you to anyone needing such help.

Best regards,

Ned